Establishment of research infrastructure for single-cell spatial pathogenomics
Abstract
Recent progress in spatial transcriptomics is starting to provide invaluable information in spatial organization of not only normal tissues but also those affected by a variety of diseases. Our project aims to exploit advances in spatial transcriptomics in combination with single-cell analyses and highly-multiplexed immunofluorescence studies, and integrate these studies. This will lead to better understanding of molecular pathology of a variety of diseases, and development of innovative diagnostics and therapeutics.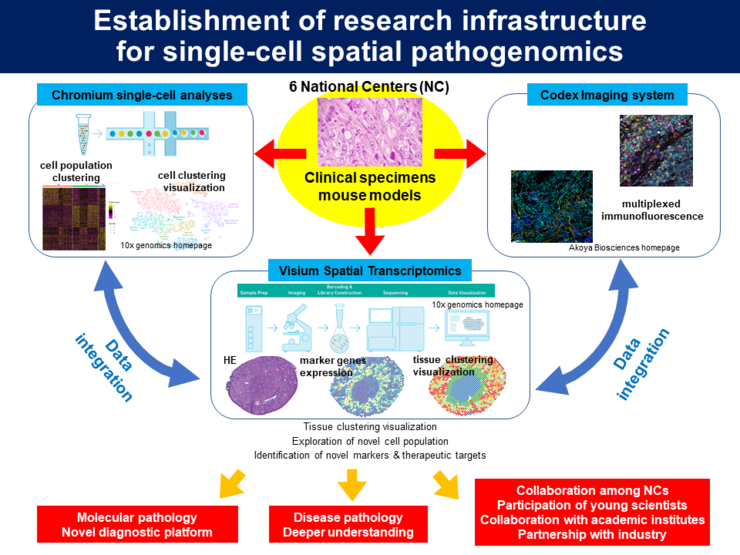 Perspectives
Deeper understanding of disease pathology

Identification of novel diagnostic markers

Development of collaborative research platforms among national centers
Comments from principal researcher
Through these integrative studies, we aim to build a powerful platform to understand dysregulated cellular networks in a variety of diseases.